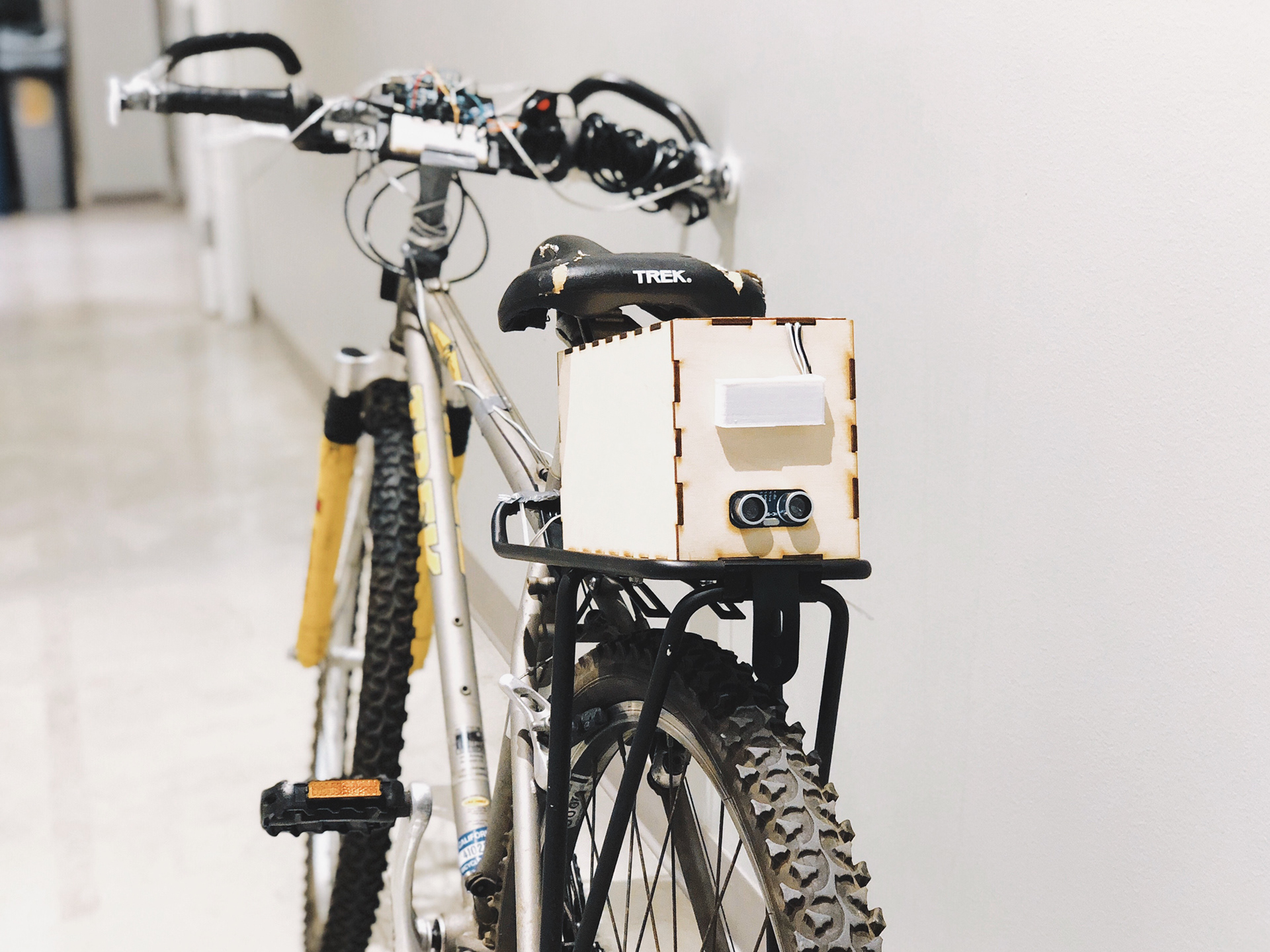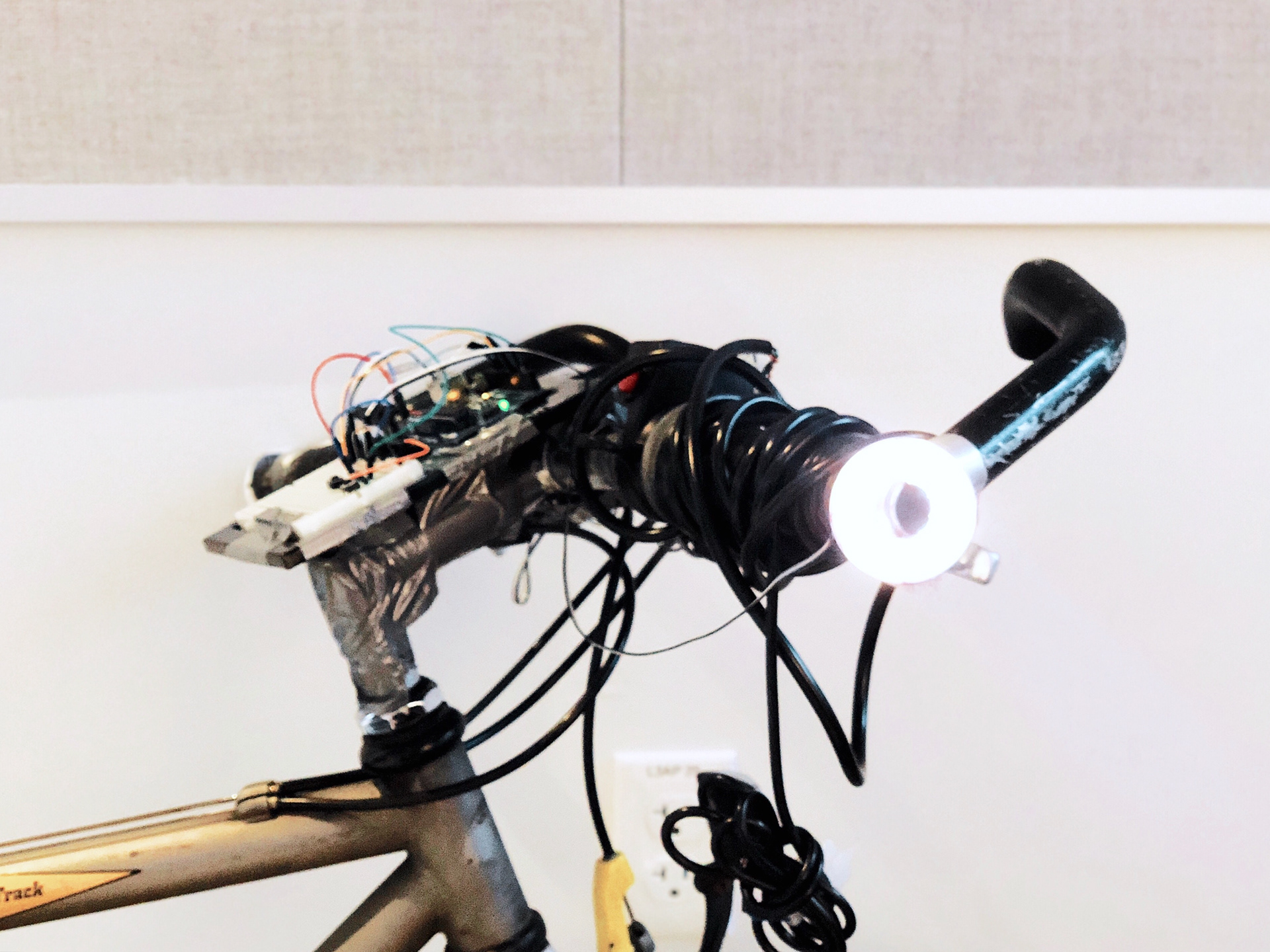 After interviewing multiple cyclists, those regular and those who would prefer to cycle more, we discovered that the most common deterrents to regular cycling are safety and the unknown effort required of a route. Our project aims to address these realizations.
To make cycling safer we focused on visibility and awareness. Our system utilizes LED lights to increase the cyclist's visibility to drivers on the road and vibration, through use of a motor, to warn the cyclist of approaching vehicles, providing an adaptive real-time safety system. The cyclist can press a button to indicate the direction of their turn before they make it. This also allows the rider to maintain both hands on the bicycle as opposed to signaling by hand. When the cyclist is approached from the rear by a faster-moving vehicle, the system vibrates to inform the rider and rear-facing lights will flash to warn the encroaching driver.
To offer riders more information and options, we created a companion web-app and mobile-app (for future development) to provide three services: a portal to visualize each rider's past cycling data and fitness progress, a trip planner that suggests the optimal route based on the rider's preferences on safety, elevation and scenery, and a platform to build a cycling community.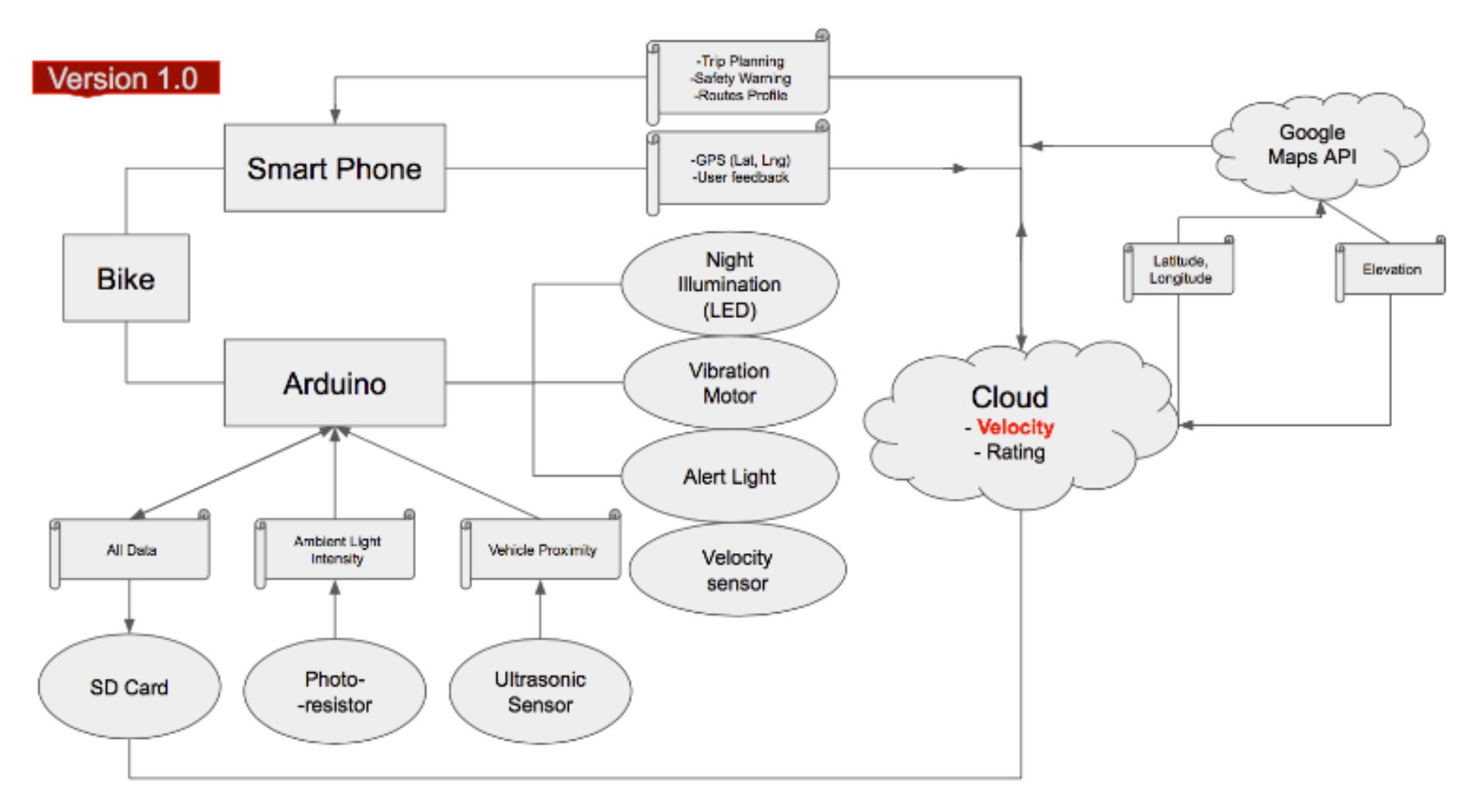 Computation Unit: Arduino Uno
Lights: NeoPixel LED (front: turning, back: alert/warning)
Light Intensity Detection: Photoresistor
Biker Alarm: Vibration Motor
Hazard Proximity Detection: Ultrasonic Sensor
Position Tracking and Data Logging: Adafruit Ultimate GPS Logger Shield
As shown in the diagram on the right, hazard proximity, we store the GPS location and elevation data collected by ultrasonic sensors and GPS logger.  After cleaning and processing, we use these data to calculate user-specific information such as calories burnt during the trip, average speed, and locations that have the most amount of hazards. Combined with user feedback of each trip, these data get upload to the server for further user interaction and applications as shown below.